The world order has undergone a rapid transformation this year. Many companies and traditional industries are still facing the turbulent times, which has exposed their supply chain. Businesses are looking at innovative ways to face the challenges and adapting new business trends. Here's a look at some of the business trends that are reshaping industries post COVID crisis:
1. Launching Apps & Online Services
Companies are looking at novel ways to engage with their customers. Mobile apps and online services are one of the most popular ways for businesses to connect with their customers. These apps are being adopted across industries. The traditional products and services are offered through mobile apps and online service platforms. Progressive web apps & hybrid apps
are good alternatives to native apps for building integrated online services.
Many traditional industries are offering subscription based online services for their customers. For e.g. many universities are now offering subscription based classes and certifications for students instead of the physical classroom classes.
2. Virtual Reality for Sales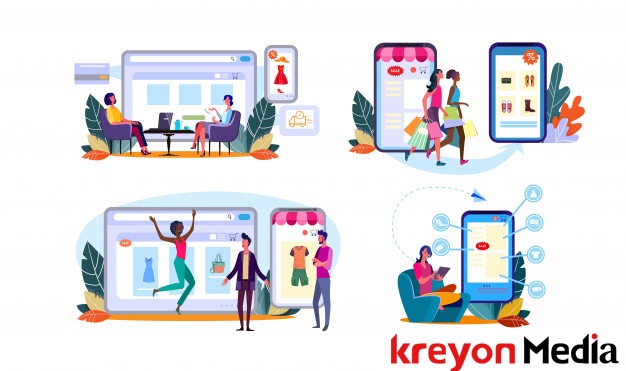 When it comes to ecommerce, there has been a surge of businesses opting for their online stores. These businesses are also experimenting with virtual reality technologies for increasing their sales. The virtual reality technology helps customers try out the products they're buying. For e.g. retail and clothing stores are providing virtual mirrors where customers can check out their appearance on the camera before buying the products.
Even eyewear companies provide options for customers to experiment and pick the frames which best suit them. The AI technology can even recommend frames based on the face type. A wide range of options are available for the customers to experiment, which might not be possible with a physical store.
3. Gig Economy
The gig economy has been the source for scouting talent for companies. It has also served people with relevant skills who can now work for companies online & offer their specialised skills. The remote work has helped companies maintain downtime even during extensive lockdowns.
The availability of remote resources and specialised skills for work creates focused groups. These are relevant as per changing needs for business and provide workforce options to companies.
4. Work from Home Technology

The work from home technologies are becoming the basic needs for organisations. The employees are spending more time working from their homes than ever before. Companies are relying on remote working options for their employees. Technologies like streaming services, online infrastructure management, security and network service providers are in demand.
Businesses will continue to adopt technology services from companies that facilitate remote work. Whether it is productivity, online collaboration or infrastructure security, remote working technologies will continue to make their inroads into traditional industries.
5. Smart Inventory & Warehousing
China has been the world's biggest exporter for several years now. But things have changed with Covid. Many companies were affected with their supply chains being affected adversely. Companies are looking at smart inventory and warehousing to manage their supply chains.
The smart inventory management solutions are predicting and assessing the needs for products. Many times the just in time inventory model may lead to a situation of crisis, like the one that happened during Covid. Hence companies can plan to keep enough inventory so that their production is not hampered during down times and also optimise the capital spending. There is also a growing need to explore local options for procurement of inventory, international sourcing can be tricky in certain situations.
6. Digital Reputation Management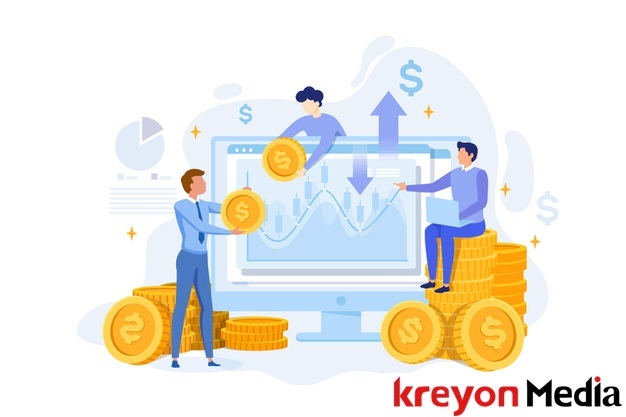 Organisations realise that the digital tools and technologies can be a source of great leverage in the long run. When it comes to attracting talent pool, hiring candidates, & even finding remote resources for work, digital reputation is very important. As businesses continue to invest in the digital tools and technologies, hiring, marketing and sales services take priority for them.
Digital marketing also leads to an enhanced reputation for companies which leads to branding of their products & services. The companies are putting their money on digital marketing tools, creating online content, and doing their best to attract leads from the internet. Companies are no longer tied to the physical locations, but exploring avenues to grow new territories, locations and opportunities for their business.
7. Remote Operations & Support
The operations management of companies has been affected due to lockdowns. Businesses that are dependent on automation and technology are still better poised to maintain their continuity and support. Today businesses are looking at tools to support their customers, even amidst lockdowns and downtime.
The online tools and technologies that help businesses stay connected with their customers & serve their needs are the order of the day. For e.g. tools where organisations can manage complete lifecycle from contact to servicing their customers with ease. The remote operations support could include the complete services, which allow organisations to sell their services, bill customers & provide them help desk support for operational needs.