The Asian Development Bank(ADB) reports that world wide losses due to coronavirus pandemic could be in the range of $5.8 to $8.8 trillion equivalent to 6.4 percent to 9.7 percent of the global GDP. The World Bank baseline forecast envisions a 5.2 percent contraction in global GDP in 2020. It will be the deepest global recession in decades according to the World Bank.
The world economy has suffered a huge setback due to COVID. Government aid, protectionism and bailouts are rampant. Many businesses have been caught off guard, however, the post COVID world will have great opportunities for those who can prepare to seize them. The pandemic has also given a chance to reimagine how the world operates.
The post COVID world will open up new business models and companies need to capitalise on innovative ways to forge their way ahead. Here's a look at some of these business opportunities:
1. Digital Business Services
During the lockdown, the businesses that adopted digital services could continue their work. They were able to use digital tools and technologies to keep things moving for their business. Companies which were able to leverage technology were able to mitigate the economic impact of the pandemic to a great deal. Infact, many of the companies in the digital space that provide technology and infrastructure to others grew fast during the lockdown.
The shift towards digital models and services is inevitable and will be accelerated in the coming years. Companies that provide digital technologies for trade will find growth opportunities for e.g. specialised electronic health check up services, online grocery services or digitised products which can be leased by customers.
2. Contactless Delivery Services
There was an unprecedented rise in ecommerce, food aggregators and home delivery services during the lockdown. The home delivery services have ample space for automation. For e.g. companies like Amazon are experimenting with drones for contactless delivery. There are others experimenting with Robots for home delivery.
The contactless delivery of goods ripe for innovation. The rising number of ecommerce providers & demand of products is driving the need for contactless delivery of goods. The contactless services include warehouse management, packaging, shipping goods, verification upon delivery of parcels. Companies are looking at novel use of technologies to meet this need.
3. Security & Virtual Infrastructure Management
The rise of online and remote work can be a cause for concern when security aspects are not catered to. The security and virtual infrastructure management companies enable other businesses to operate across locations. These companies provide the required technologies for securing the data, providing access only to authorised personnel and manage all the virtual infrastructure required for remote work.
Even businesses that are not traditionally driven by technology are benefiting by moving their operations online. The third party companies can provide work management services to others for managing their business online.
4. Online Trade Arbitration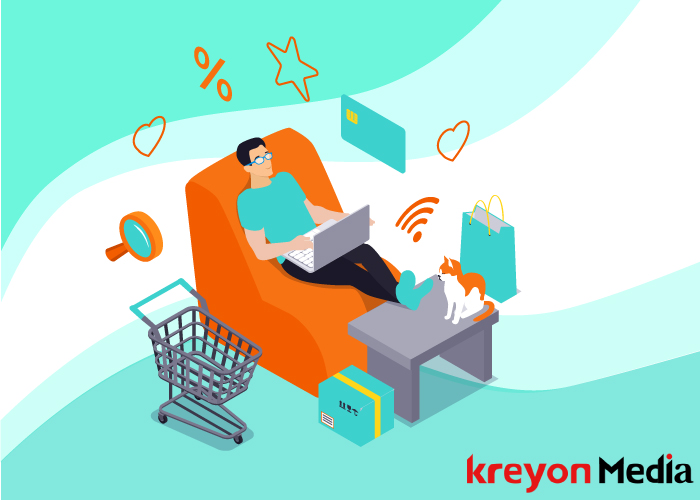 As organisations continue to adopt digital business models and work with remote teams across countries, trade arbitration is important. The third party intermediaries for contract arbitration and dispute settlement can be a handy business. The trade services could involve settlement of disputes and payments agreeable to both parties.
The online arbitration services can be used for resolution of B2B disputes, especially when it involves transactions across countries. A time bound simplified approach and digital agreements can make business more reliable, authentic and assured.
5. Online Supply Chain Management
Companies are looking at ways to move their supply chain online. The end to end visibility of processes from creation of their products/services to its end delivery is vital to their business.
The online supply chain management involves co-ordination with teams, vendors and customers.
When all processes of supply chain management are digitised, it makes them transparent and visible. Businesses can work with great deal of efficiency, get real time information about processes and improve their interactions with customers using digital supply chain management. Companies that can help businesses to operate and manage their supply chain using online tools will be in demand.
6. Virtual Accounting and Business Management
Business management gets harder during a crisis. It takes important and timely decisions to resurrect the ship. Accounting and business management is a crucial aspect of running an organisation. With virtual accounting, companies can outsource their tedious and laborious tasks. For e.g. bank reconciliations, mapping of accounts, status of profit and loss, balance sheets and compliance etc. can be outsourced.
Companies that provide managed services for accounting and business management can help organisations cut down on costs and time. The pandemic will increase opportunities for service providers who can offer virtual accounting, controller services and even provide tools for compliance.
7. Edutech tools
As per UNESCO, 191 countries implemented school or university closures, which impacted 1.57 billion students. Many of these schools and universities have started online programmes. Learning has taken a different leap with the technology available today. The quality of online learning materials has grown exponentially.
The COVID period has reinforced the need for continuous learning among professionals and students alike. There are a number of companies in the edutech space building tools for remote learning and reskilling for professionals. The edutech tools for virtual tutoring, language tutorials and video conferencing are popular among users. Online learning platforms, apps and gamification models will present lucrative bets for businesses to grow. The education technology industry driven by artificial intelligence tools for learning is projected to reach $350 billion by 2025