The organisations of the future will not be built by the skills of the past. Businesses need to be able to create ample space for innovative work, reskilling of employees and creative freedom to attract the right talent pool. The digital technologies have been increasing the divide between skilled and unskilled workers. There is a higher premium on niche skills and employees are looking at companies that can offer them a good platform for learning and advancing their careers.
In a recent interview to the World Economic Forum, Jonas Prising, CEO & Chairman, Manpower Group said, skilled talent is going to be and continue to be the competitive advantage to many organisations."
Given the improvement in healthcare, the professionals today have a longer career span than anytime in the past. It is common to see people working actively in corporations even in their late sixties & seventies. So, young professionals want to enter and work in organisations that offer them a shot at learning and growth. The skills that they build at the workplace are crucial tools for their future. Here's a look at how organisations can attract the best talent pool:
1. Offer New Skills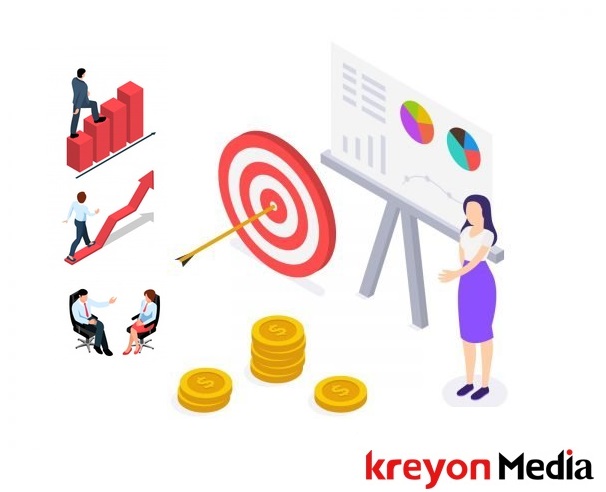 Are employees better off having worked in your company than before? Do they acquire the skills that make them valued professionals? Are they constantly getting opportunities to learn and contribute? The skills needed for success in the corporate and technological world are never stagnant. Hence reskilling and learning is the only route to survive and succeed today.
Organisations that offer new skills to their employees are able to attract the talent they need. Learning and application of new skills is one of the sure fire ways to move up the ladder of a professional career. Businesses that create formal and informal programs for learning, skilling their employees and experimenting are becoming more popular among teams today.
2. Mentorship
We live in a world of uncertainties and chaos. Young professionals have to deal with a lot of tough situations. They need to be mentally strong to contribute their best. Many times, someone with experience and knowledge can guide them through these difficult situations. They can provide them the guidance and direction to handle things.
Organisations that invest in mentorship of their employees tend to retain them longer. A mentor could help in grooming a professional. The mentor understands the weaknesses and strengths of his mentees and helps him develop the right skills to grow in his personal as well as professional career. These relationships go a long way in creating strong bonds and cementing the place of organisations among employees.
3. Reward Excellence

What gets rewarded, gets repeated in organisations. When excellence is rewarded, it establishes the right culture. No business can survive on the glory of their past achievements. The value creation has to be perpetual. Rewarding results that lead to value creation for customers and organisations is consequential to the teams.
The best companies have developed models for measuring employee productivity, work efficiency and quality of deliverables in concrete terms. Good understanding of these metrics helps employees contribute effectively to organisational as well as their personal growth.
4. Opportunity to Build Great Things
Companies don't survive by serving mediocre stuff for long. Sooner or later, companies that succeed are those that deliver standout products and services. The rest just disappear with time. Employees are driven towards companies that are chasing greatness. When companies are structured to build great products, they will attract talent.
Many companies are satisfied with ordinary products and services. But that approach is counterproductive in the long run. With digital technologies, the winner takes all. The customers are always looking for the best. A culture of innovation, relentless experiments and result oriented work breeds success. As an employee, when you build great stuff, it can help you rise in your career beyond your thoughts. The greatest products build the greatest professionals.
5. Build a Community

Great companies are prominent in their communities. They are an important source of positive change. The very existence of these companies is helpful to people around them. They either represent a meaningful cause or help their customers meet their hard pressing needs. A strong community driven company is able to attract and retain a strong following.
A mission oriented company goes beyond making a profit. It builds a community and attracts talent. For e.g. Salesforce has built a strong following and community to serve the underrepresented segment. They pledge 1% of their time and resources for philanthropy. They are encouraging other entrepreneurs and teams to be part of this mission too.
Employees are more than happy to be part of such companies and missions. It is the willingness of human beings to find their highest expressions through the work they do.
6. Flexibility & Freedom
A survey conducted by FlexJobs revealed that working parents & professionals rated work flexibility as the top most factor in a job. 84% of them ranked it the top most priority. The flexible work policies have emerged as a strong need for the modern day employees. It helps them stay productive, engaged and maintain their work-life balance.
The digital technologies are ensuring that employees can stay connected to their workplace without their physical presence. The onus is on the tasks being done, not the mere presence of individuals. It gives space and flexibility to employees where they can focus on the most important things. They can save time commuting, attend to their life needs and at the same time contribute to work as per the demands.
Freedom is another facet where employees can contribute creatively. The top companies encourage employees to explore things on their own and give them freedom to come up with new ideas, innovations and do stuff that creates value for individuals as well as their organisations. It is also about treating people as individuals and giving them the respect they deserve to bring out their best.
Organisations will leap forward and gain a competitive advantage based on how they skill their teams for the future.