Sam Walton built one of the most successful enterprises of all time. He started the first Walmart store back in 1962 at Bentonville, Arkansas. Sam Walton was 44 years old then. The retail chain expanded internationally in the next 30 years and became the world's largest company by 2010. As per Fortune Global 500 list in 2019, Walmart is the world's largest company by revenue with US$514.405 billion.

Walton stepped down as CEO in 1988. But he was influential in Walmart operations and company dealings until he passed away in 1992. He was a man whose leadership saw Walmart from a retail store to the biggest company in the world. Here's a look at the leadership lessons from the legend himself.
1. Customer is the Boss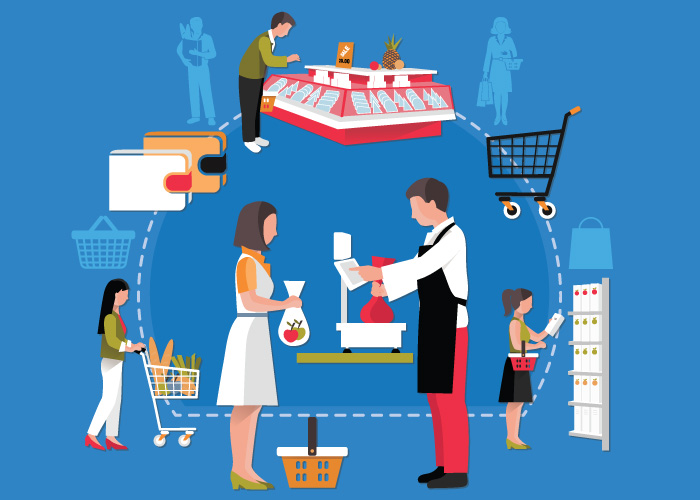 Sam Walton was able to grow Walmart into a large retail chain due to its customer centric approach. Back in the days, when small stores were common, Walton created retail stores where customers would get everything they need. He knew that small stores would disappear and by building retail stores like Walmart, they can win the customers.
"There is only one boss-the customer. And he can fire everybody in the company from the chairman on down, simply by spending his money somewhere else."
Sam Walton
2. Creating Value with Supply Chain
Walmart offered great value to its customers by offering great discounts to them. You could run around the whole country and nowhere you could find such discounts. Walton's philosophy led Walmart to cut down on its profits and made customers a part of their growth story. The customers knew that Walmart offered them the best price and convenience that was unmatched then.

Sam Walton was a visionary who made sure Walmart developed the most efficient supply chain methods. They became the most profitable retailers in the US and also the largest private employer in the world. The focus on customers and creating lasting value for them served Walmart.
3. Improve Everything Around You
One of the great hallmarks of a leader is the way they create an impact on their surroundings. Sam Walton was obsessed with improving things. He urged everyone at Walmart to adopt the same strategy and leave things better everyday. High expectations drive people to raise their standards.
Sam Walton said two things distinguish him from everyone else. "First, he gets up every day bound and determined to improve something. Second, he is less afraid of being wrong than anyone I've ever known. And once he sees he's wrong, he just shakes it off and heads in another direction."
As a leader, you don't have to be right all the time. But you need to embrace what is right for everyone all the time. Leaders understand when they make a mistake, they need to fix it and move on. That's the only way you grow and improve.
4. Intensity & Ambition
Sam Walton was driven to be the best in whatever he pursued. He was not afraid to do menial looking jobs like being a lifeguard, cleaning tables and doing other little jobs during college.
Walton also played competitive sports. He played baseball, football, and basketball. He played like a champion and won state championships in two different sports. Sports gave him an intensity, focus and ambition, which helped him build the largest retail empire in the world.

Sports is a great leveler where you learn to control your ego, value teamwork and have fun doing things. Walmart attracted the best people and Walton always led from the front.
5. Do it Right the First Time
Walton followed the Japanese philosophy in gettings things right the first time. The quality checks & uncovering things to the last detail are consequential to gaining a competitive advantage in business.
Sam Walton gave an example to illustrate his case, "I'll give you an example. When merchandise came into the back of a store, it was supposed to be marked at the right price or marked correctly on the spot. But because it often wasn't getting done properly, we created positions called test scanners, people who go around the stores with hand-held scanners, making sure everything is priced correctly. There's another layer right there, and Sam didn't ever visit a store without asking if we really needed these folks."
Business is tough, when you add layers of complexity without addressing the real issues, you lose plot of the situation. Building a team that takes accountability, sets high standards and gets things right the first time you do it will help you grow beyond your expectations.
6. Exceed Your Customer's Expectations
Building a flourishing business is hard. The customers are more restless and demanding than ever. They have high expectations, but you need to figure out ways to exceed them. Meeting expectations is not good enough. It doesn't matter what you do, you need to be able to do better & improve every single day.

The hallmark of great leadership requires you to think ahead and innovatively to do things ahead of their time. It means you pleasantly surprise the customers & make them into loyal cheerleaders for your business.
7. Great Things Need Time
Sam Walton's early success was almost wiped off. Walton had been successful in making his retail store the most successful one in Newport, Arkansas in five years. But he had signed a lease agreement, which needed to be renewed every five years. The landlord didn't agree to renew the lease and bought the retail store from Walton.

Sam Walton had to walk away from his first retail store & start things all over again. He was gutted, distraught and recalled this as his lowest point in business. But Sam Walton learnt his lessons. Greatness needs persistence and perseverance till the point you make it. As Walton said, "there's absolutely no limit to what plain, ordinary, hard working people can accomplish if they're given the opportunity and encouragement to do their best."