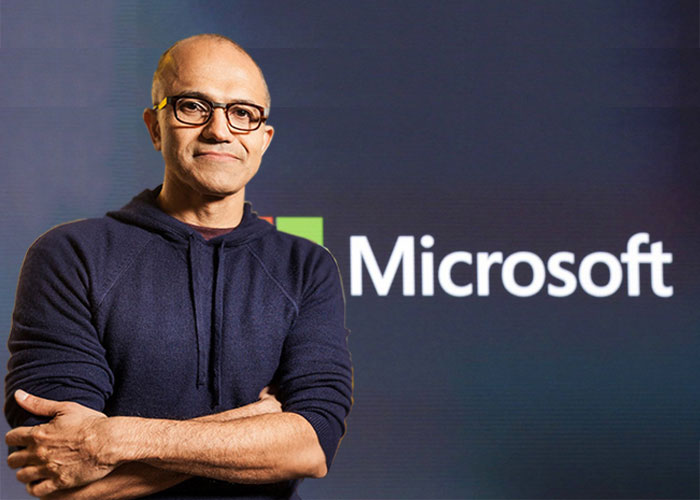 Satya Nadella has been credited for the turnaround of Microsoft. Ever since he took the reigns of Microsoft as its CEO in February, 2014. His mobile first and cloud first strategy resonated with the enterprise world.
He focused his efforts on reviving Microsoft from the grassroots and has played a significant role in making it only the third US company to touch the magical trillion dollar market capitalisation.
Microsoft joins the elite company of Apple and Amazon to touch the trillion dollar market cap. It is ahead of Google in market cap and strong as ever with dominant enterprise offerings. Here are 8 things Satya Nadella did to make Microsoft a $1 trillion company:
1. Cultural & Mindset Shift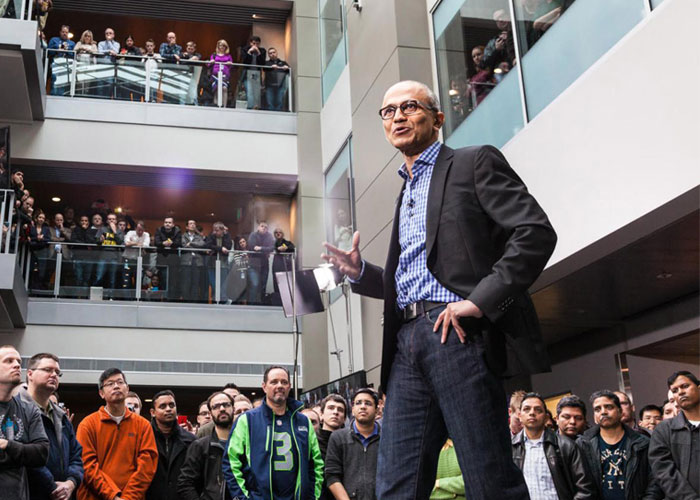 Nadella advocated an open minded approach after taking over the hot seat at Microsoft. He has inspired his team to embrace learning big time. He calls this learn-it-all curiosity, it has rallied the developers, customers and the investors for microsoft.
The company is looking at novel ways to reinvent itself and do things better in today's context, not just relying on its past.

2. Rediscover the soul of Microsoft :
When Microsoft was launched by its legendary founders Bill Gates and Paul Allen in 1975, it had a mission of bringing a computer to every desk. It was one of the most audacious dreams that shaped the modern world.
The success of Microsoft is a folklore of the technology world. The Microsoft had achieved its mission though. Nadella realised that for the company to excel and push its past glory, it needs a new mission more relevant today.

Satya Nadella worked with the senior leadership team in reframing what Microsoft stood for. The mission of the company needed to inspire their teams and customers. Nadella reinforced that work should have profound significance for the teams. He helped redefine Microsoft's mission as  "Empower every individual and every organization on the planet to achieve more."
3. He Understands the Business Value of AI
Satya Nadella has been credited with making the right technology moves for Microsoft's success. Microsoft has also been pushing with AI initiatives that are creating impact and will be the source of major competitive advantage in the future.
Microsoft has always had a sizable presence in the enterprise software world with its office suite, enterprise emails, productivity suite, SQL-Server, operating systems etc. The company is now a dominant player in the cloud world.
The Azure cloud offers an integrated way for customers to store and access all these softwares. Microsoft is also augmenting its cloud with AI features and leveraging the strong enterprise data to take an unprecedented lead.
4. Balance of Consumer and Enterprise products:
Microsoft has been experimenting and innovating like never before. It's offerings and balance of consumer and enterprise products are making other technology companies cringe.
Office 365 is an example of how the company has tailored its old products to today's context. Offering the productivity suite on cloud and making them accessible like consumer products shows the great capabilities of Microsoft.  
5. The shift from personal computing to cloud computing
Nadella had put smart bets into Azure. It transformed from a minimal hosting service to a full fledged dominant cloud based ecosystem driving the core Microsoft products now.
The customers actually wanted this. They are now taking advantage of a automated data centre, cheaper services, more sophisticated and state of the art technology for their enterprise software. Azure offers platform as a service to its clients and hybrid cloud has become the mainstream. Satya Nadella started talking about this five years back.
Today Azure is coming out with great features and hosting more customers in the cloud than anyone else in the world.  
6. Nadella prefers Collaboration
Microsoft and Apple have been engaged in a war for decades. Nadella has been instrumental in making moves that have made Microsoft more collaborative. The open and collaborative approach of the company is pushing new frontiers for its developments.
Microsoft made its office apps available on the iPad. Nadella grabbed headlines when he used an iPhone at a Salesforce event in 2015 to demo an  Outlook app.
7. Open Source Community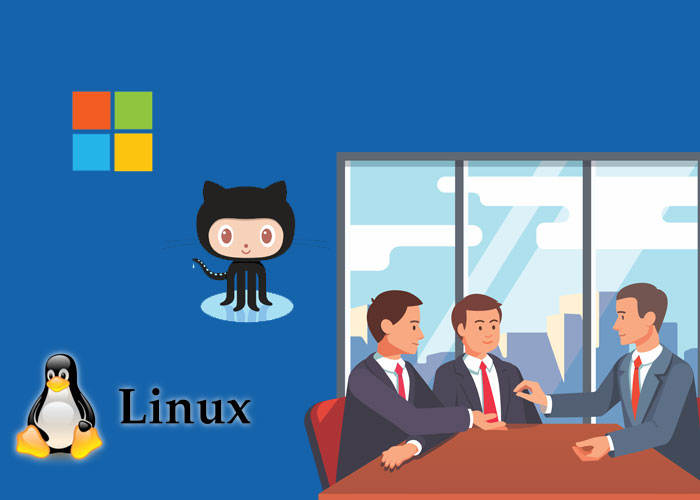 Microsoft has had a history and some of its top leadership have had lot of adverse remarks for open source, Linux etc. Steve Balmer once described open source software as cancer.
Microsoft has shown a new liking to open source software under Nadella. Infact, they have also purchased Github and the company is now contributing to open source prolifically. Diversity has taken a new meaning in the company under the present leadership.
8. Making Connections
"A leader must see the external opportunities and the internal capability and culture, and all of the connections among them and respond to them before they become obvious parts of the conventional wisdom."
Satya Nadella
One of the most remarkable attributes of Nadella has been to build the right connections within and outside of the company. Nadella has been known for taking initiative whether it was Microsoft's jump into the portable PC market with Surface Book, its first laptop, or embracing cloud and open source software.
The new approach and leadership of Satya Nadella has certainly taken Microsoft to great heights. Bill Gates couldn't have chosen a better successor to Steve Ballmer than him.