The world is driven crazy by photos. Ever since the mobile cameras have emerged, millions of photos are posted to social media portals in a matter of hours. There is none more popular than Instagram when it comes to photos.
It is not just the common people, but even celebrities from around the world are queing up to showcase themselves on social media networks. There is rampant craze for likes, comments and engagement with their followers.
The pics range from day to day life, holidays, office, exercise, fitness routines, and special occasions like newborn baby, pregnancy news, other adventures and fun.
There is inherent tendency in human beings to share and the urge gets even stronger with popular social networks like Instagram.
Here we look at the most popular photos of all time. Some of them have amassed millions of likes. They hail from some of the most popular celebs on the planet. The pregnancy announcement, birth of child, moments of celebration and agony are some of the most liked images. Here are the top 10 most liked photos on Instagram.
1. Kylie Jenner
Kylie posted photo of her daughter on February 2018 and got over 15.8m likes.
2. Cristiano Ronaldo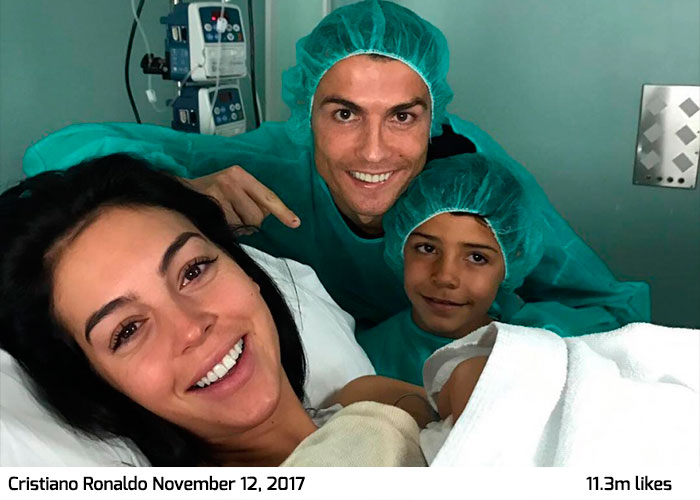 Ronaldo posted this pic with his son and wife in November 2017. It got more than 11.3m likes.
3.Beyonce
Beyonce posted her picture in February 2017 and got over 11.2m likes.
4.Selena Gomez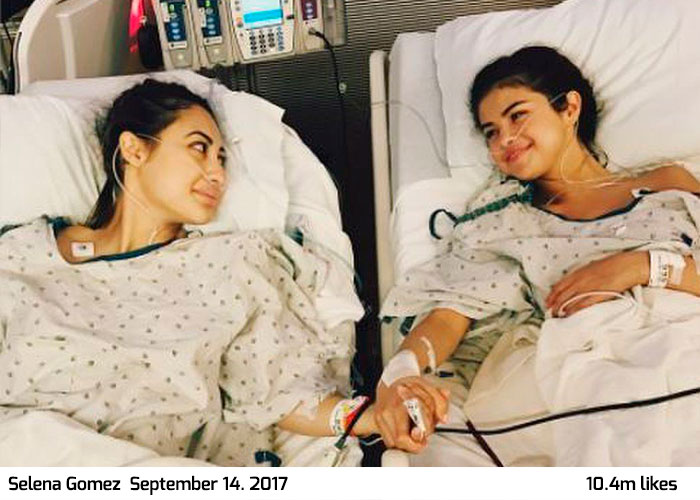 She posted picture of her surgery in September 2017 and fans supported her sporting spirit giving her pic more than 10.4m likes.
5. Kylie Jenner
Kylie again posted picture for announcing of her daughter's birth in February 2018 and got 10.4m likes.
6.Beyonce
She posted this pic with her lovely babies in the picture and got 10.3m likes.
7. Khloe Kardashian
A personal moment shared with joy and happiness as Khloe posted a picture in December 20,2017 and got 8.8m likes.
8.Selena Gomez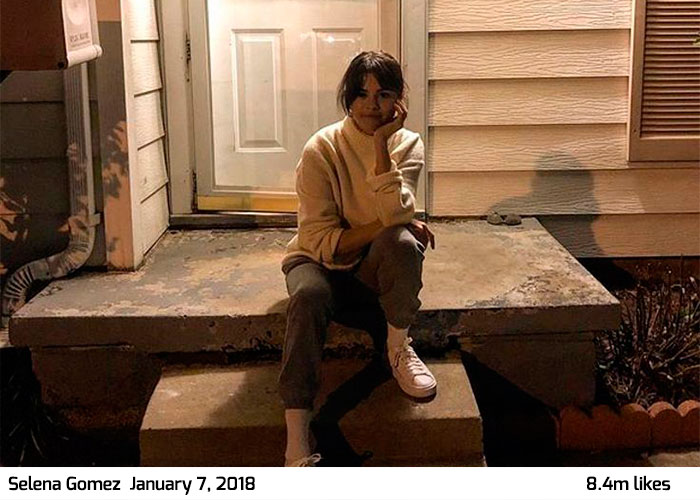 Selena Gomez posted picture in January 2018 and got 8.4m likes.
9. Justin Bieber
Justin Bieber's tattoo pic was posted in January 2017 and got 8.4m likes.
10. Cristiano Ronaldo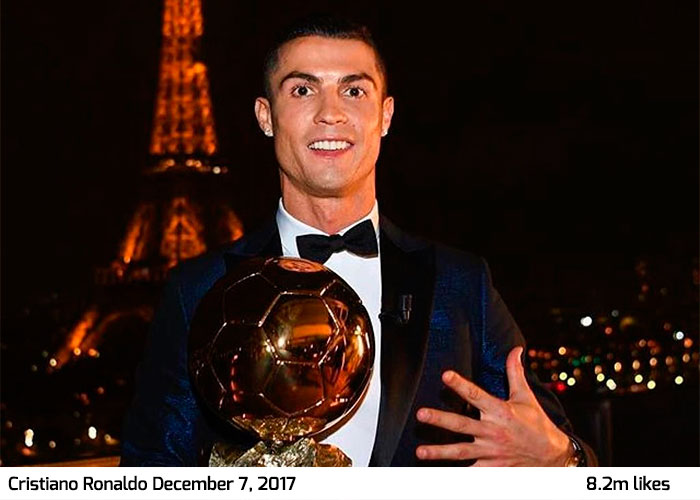 Ronaldo posted this pic in December 7,2017 and got 8.2m likes.
As they say, a picture is worth a thousand words & millions of likes for these celebrities. Social Media has given a way of expression to everyone in the digital world today.