The birth of a child rarely garners such worldwide interest. But in this case, it is the prime minister of New Zealand, Jacinda Ardern, 37, who has given birth to her first child. This is only the second occasion in the recent history that someone serving as a national head has given birth. The first was Pakistan's Benazir Bhutto who gave birth to daughter in 1990.
As per The Associated Press, the former New Zealand Prime Minister Helen Clark sent an email saying that it was a very happy day for Ardern and Gayford. And New Zealanders had taken the news of the pregnancy in their stride.
"This is a sign of our maturity as a country and its acceptance that combining career and family is a choice which women are free to make," she wrote. "Let's also celebrate Clarke as a modern man who is happy to be the full time parent of a young child."
"For New Zealand, these events and the way our country has greeted them will be seen as inspirational by all who advocate for gender equality and women's empowerment," Clark wrote.
"Welcome to our village wee one," Ardern used Instagram to welcome the baby girl with this caption. She also wrote, "Feeling very lucky to have a healthy baby girl."
She further thanked everyone for their kindness, support and wishes. "We're all doing really well," she wrote.
While her husband, Clarke had tweeted "So happy to announce our little girl has finally arrived! Everyone healthy and happy. 7.3lb, 4.45pm. What a team."
It may be recalled that Jacinda Ardern is one of the youngest national leaders in the world. She assumed office of Prime Minister in October 2017 at the age of 37, becoming the youngest female head of government in the world.
She has passed on her duties to Deputy Prime Minister Winston Peters during her absence for six weeks of maternity leave. She said she would be consulted on significant issues and would continue to read cabinet papers during her leave.
Jacinda Ardern joined the Labour Party at the age of 18. She entered New Zealand's Parliament in 2008. She has been advocating children, women, and the right of every New Zealander to have meaningful work.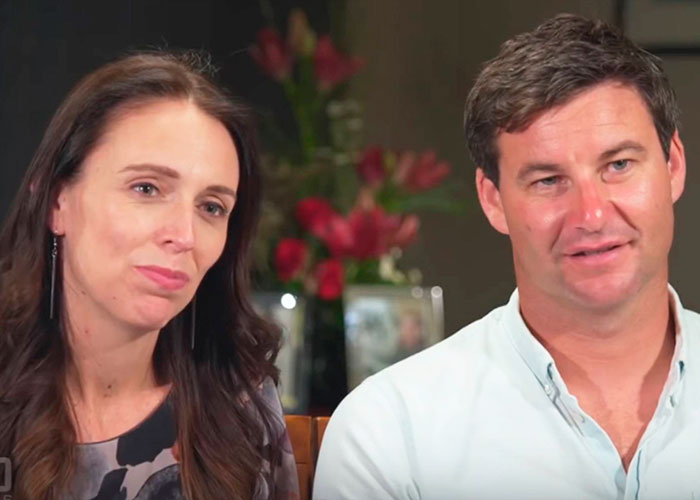 Jacinda Ardern arrived at the hospital in her own car, with her husband driving. The baby was delivered in a public hospital without extra care or attention. In a world of fanfare and glitterati for politicians, it is rare to see such simplicity and grounded values.